The Clean Water Partnership (CWP) recently hosted a informational session for the CWP Mentor Protégé Program (MPP). The event provided businesses with the opportunity to meet and receive information from the CWP MPP staff. The event was attended by more than 30 local and local minority Prince George's County (PGC) firms.
CWP MPP Director Michael Burke discussed current procurement opportunities, as well as, gave project updates. He also answered individual questions from the attendees.
The CWP is committed to expanding the capacity of target class businesses in Stormwater Management to better compete on PGC projects. Companies with experience in landscaping, site work, concrete, paving, hauling, demolition and underground utilities were encouraged to learn about the minimum qualifications of the program.
For more information on updates and news related to the CWP MPP, click here.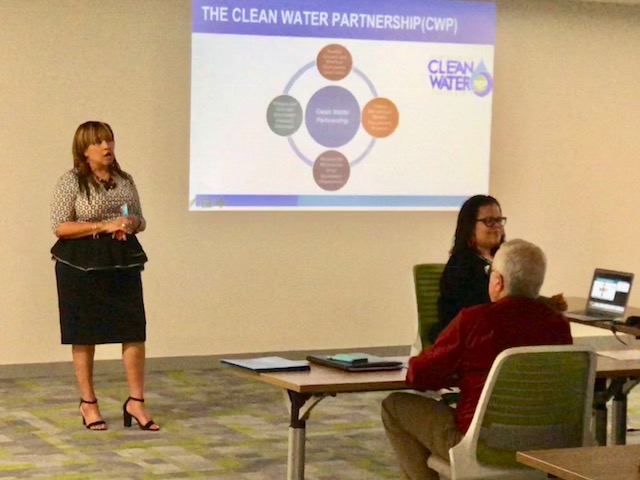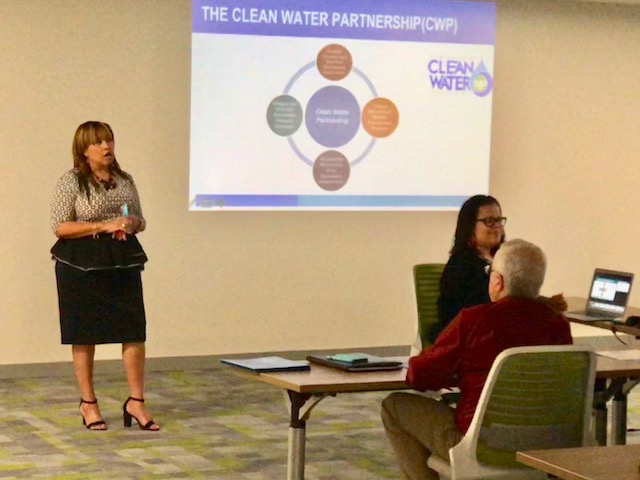 CWP MPP staff take questions from the attendees.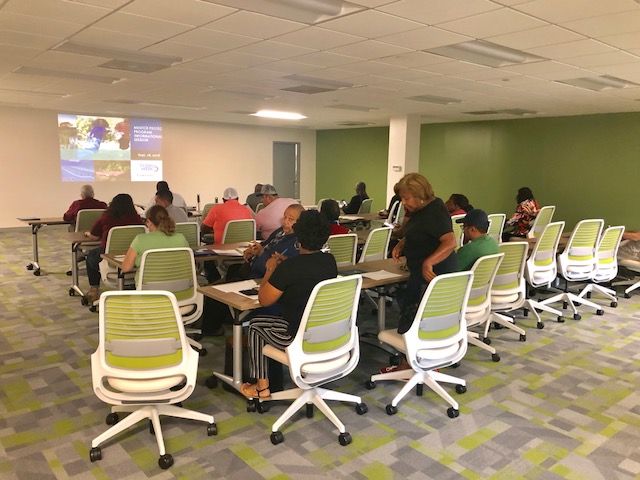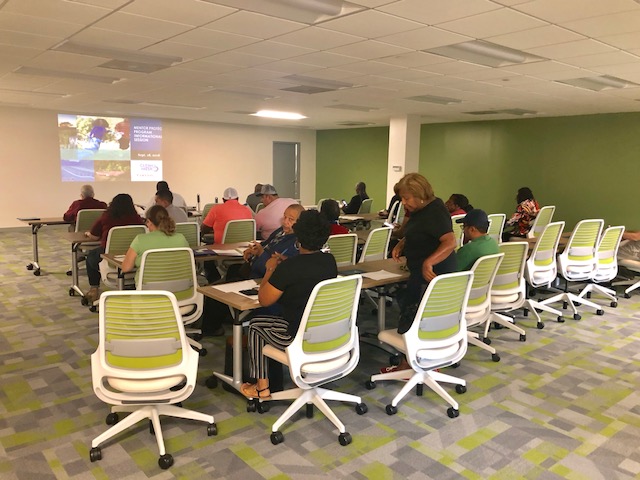 Attendees discuss the program amongst themselves during one of the breaks of the informational session.