The Clean Water Partnership (CWP) recently participated in the Prince George's County Public Schools (PGCPS) Blue Book MBE Meet and Greet Matchmaking vendor event.
The free event drew over 60 local and minority businesses and gave them the opportunity to meet with prime contractors and PGCPS procurement officials to discuss upcoming construction projects.
Businesses were also able to present their capability statement and references to exhibiting business representatives looking to meet MBE/SBE sub-contractors in the areas of Construction Trades, Architecture, Engineering and Other Public School Construction Services.
CWP met with local business owners to discuss their product and services, as well as, answer questions about upcoming CWP projects.
See pics from the event below.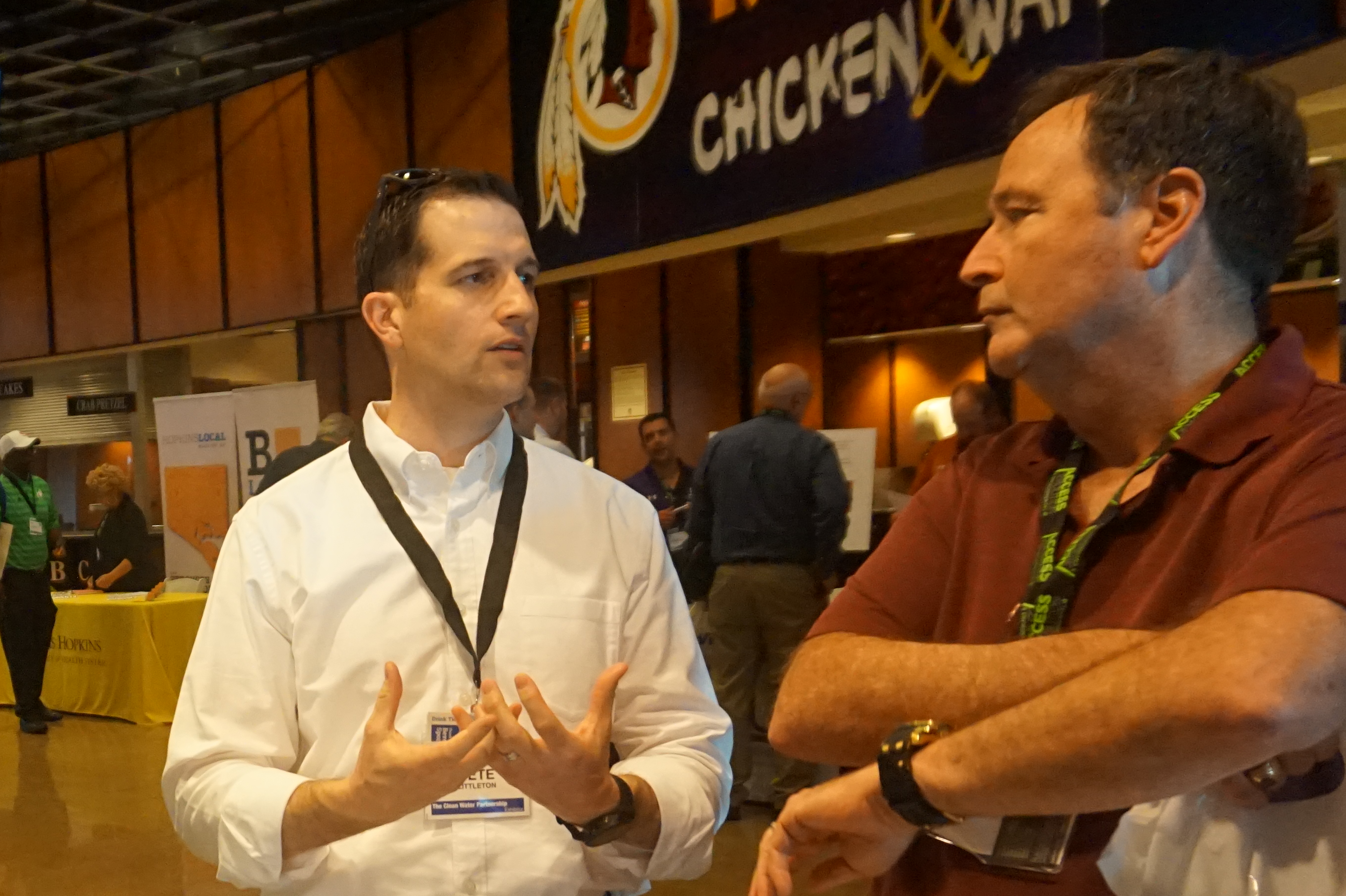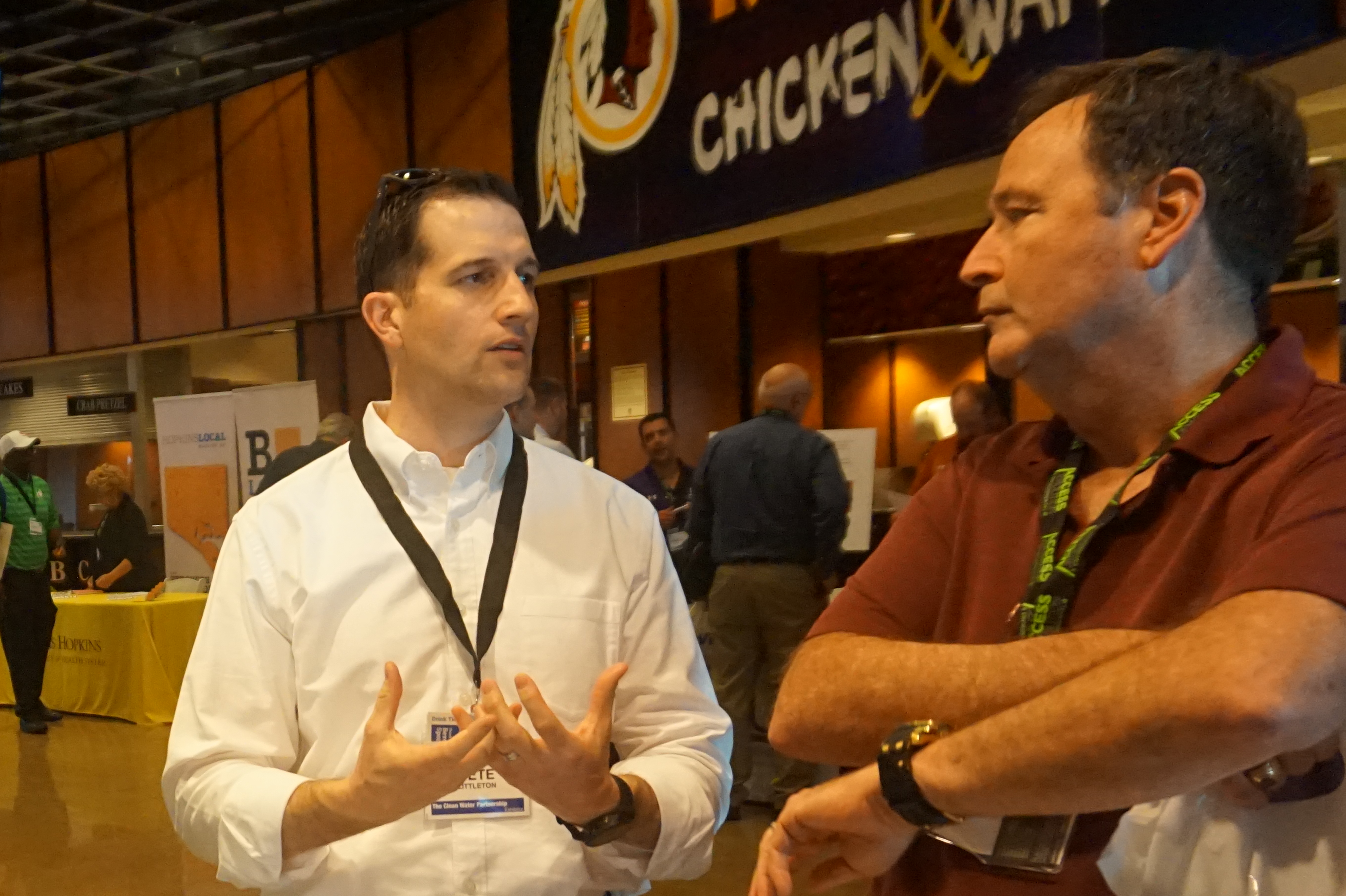 Pete Littleton, CWP Sr. Operations Manager, talks with an interested business owner about the program.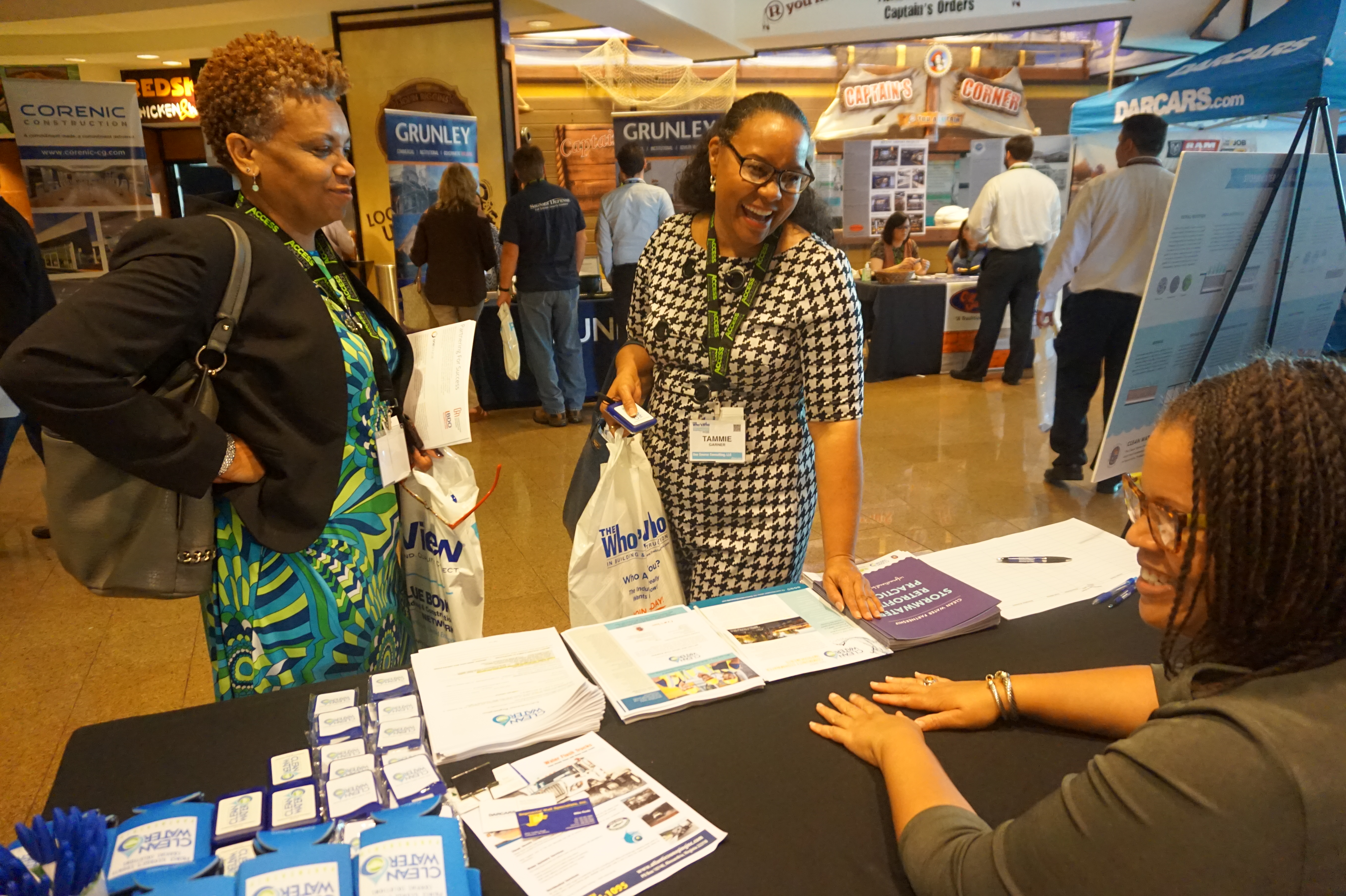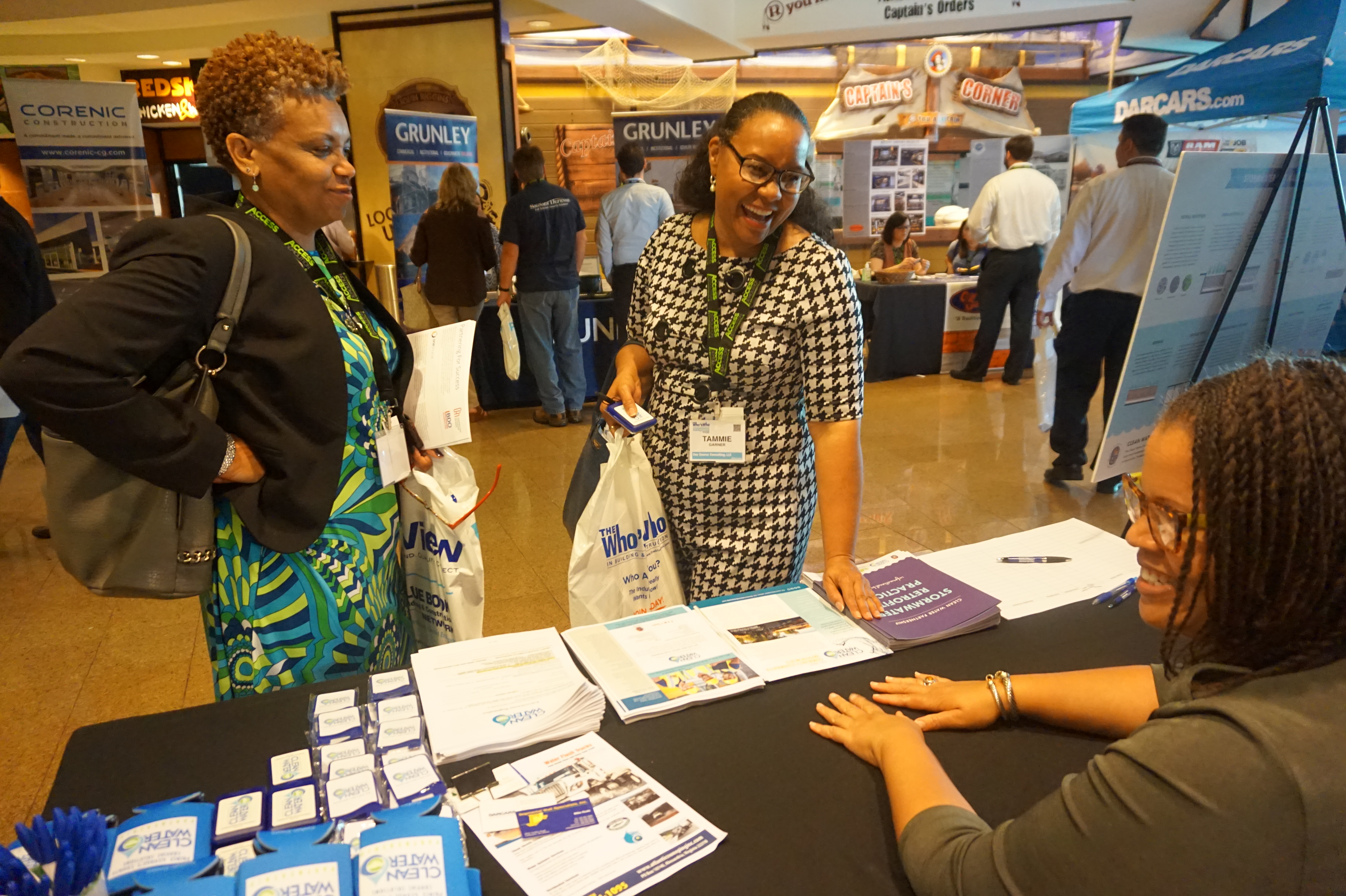 Nicole Copeland, CWP Contractor Development Manager, explains how to access procurement opportunities with the project.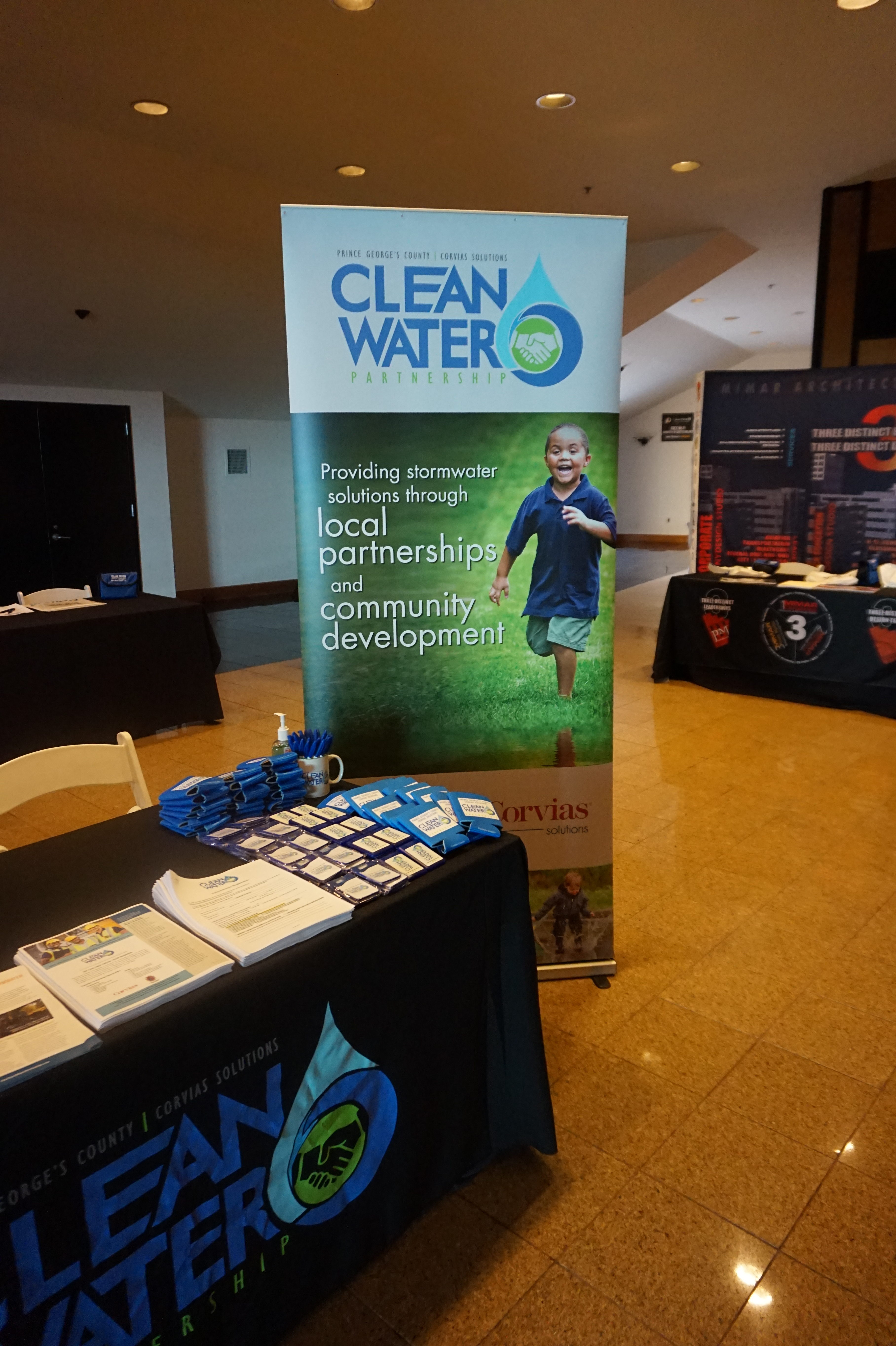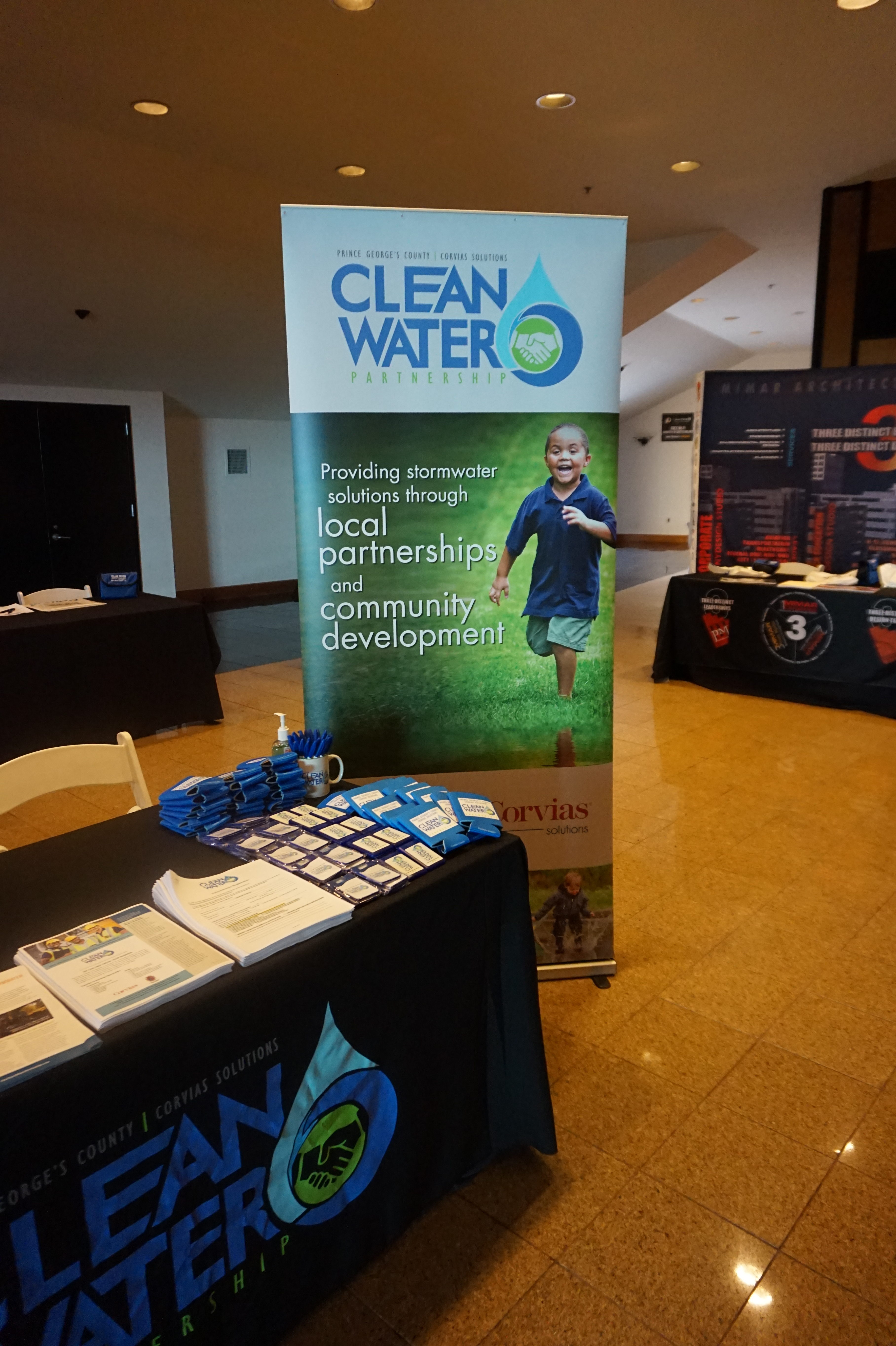 The CWP informational booth.