The Clean Water Partnership (CWP) recently participated in Prince George's County Supplier Development & Diversity Division (SDDD) County Connections event. The event was co-hosted by Councilmember Deni Taveras (District 2) and provided businesses with the opportunity to meet and receive information essential to local and regional business growth.
Attendees also heard updates about current projects in the county. CWP Compliance Officer Eben Smith and Contractor Development Specialist Elizabeth Crittenden represented the project and discussed current CWP procurement opportunities, as well as, gave project updates.
See pics from the event below.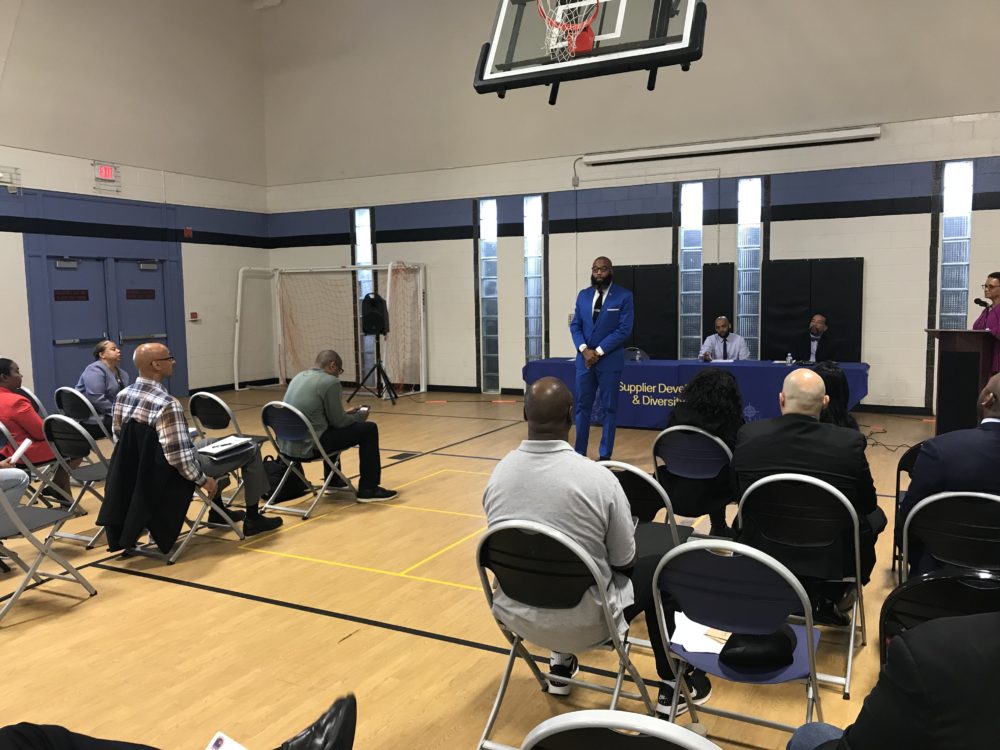 Compliance Officer Eben Smith updates the event participants about procurement opportunities with the project.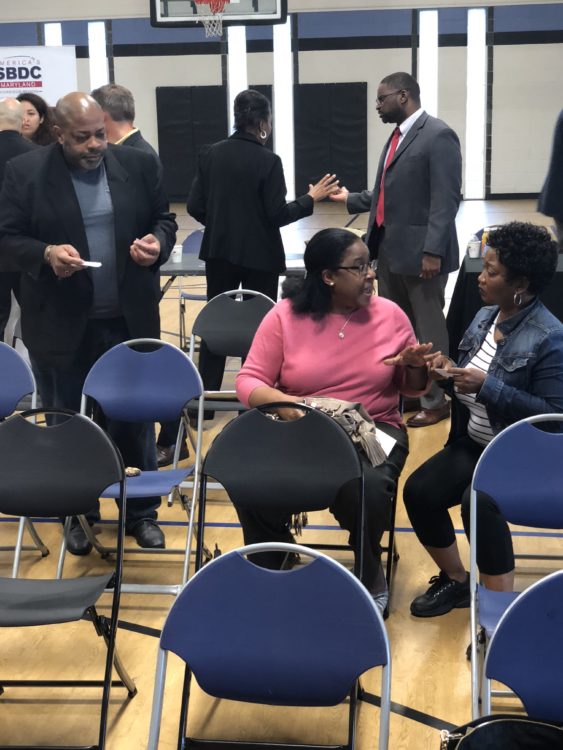 Contractor Development Specialist Elizabeth Crittenden talks with a local MBE supplier about the CWP Mentor Protégé Program.