Corvias was recently honored by the Prince George's County Supplier Development and Diversity Division (SDDD) at the 5th Annual Supplier Diversity Appreciation Night.
The Supplier Diversity Appreciation Night Ceremony is SDDD's signature event. It recognizes the achievements of the of the county's top minority-owned businesses, dynamic industry leaders and major corporations that are committed to Supplier Diversity.
The upscale evening of honor and elegance brought together the county's local and minority business community. The Awards Ceremony included a reception, entertainment and presentation of awards to celebrate and honor companies who support supplier diversity for businesses in Prince George's County.
Corvias was honored for their commitments in working with and engaging local and minority businesses in the Clean Water Partnership project.
See pics from the event below.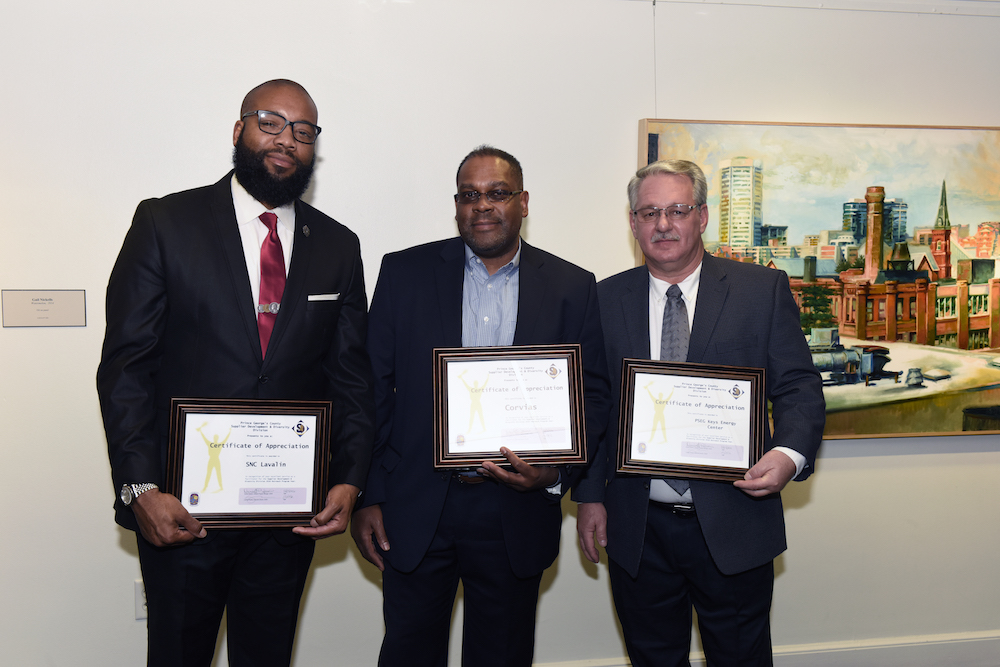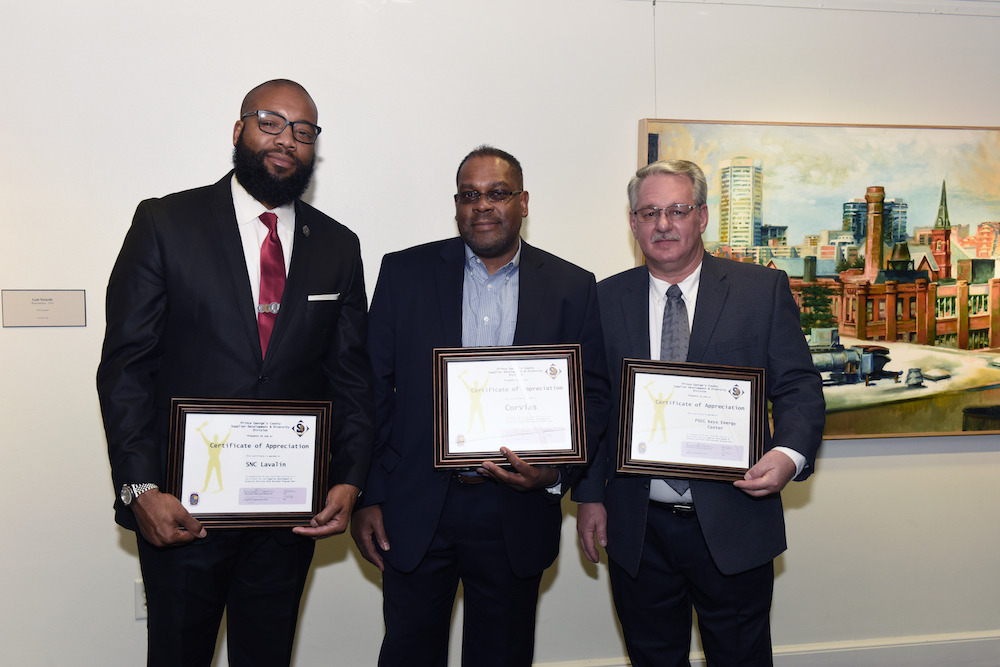 Award recipients Eben Smith, President, Three E Consulting Group (accepts award on behalf of SNC-Lavalin), David Washington, Program Director, Corvias and Andrew Caplinger, Project Director, PSEG Keys Energy Center LLC.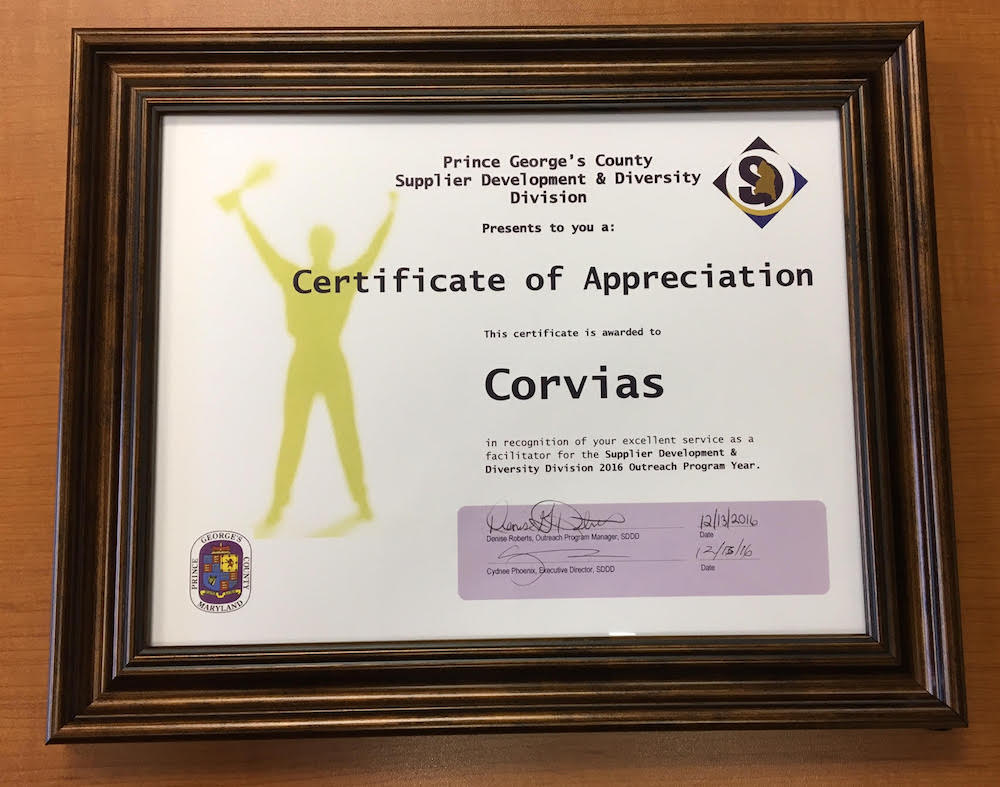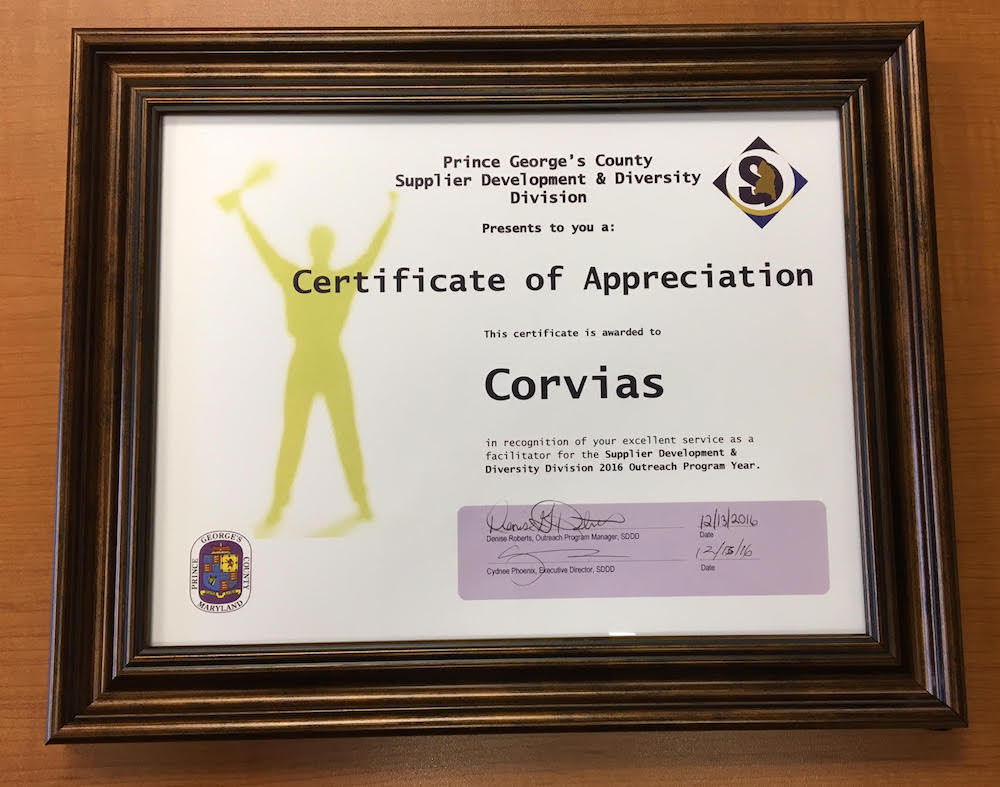 Award presented to Corvias.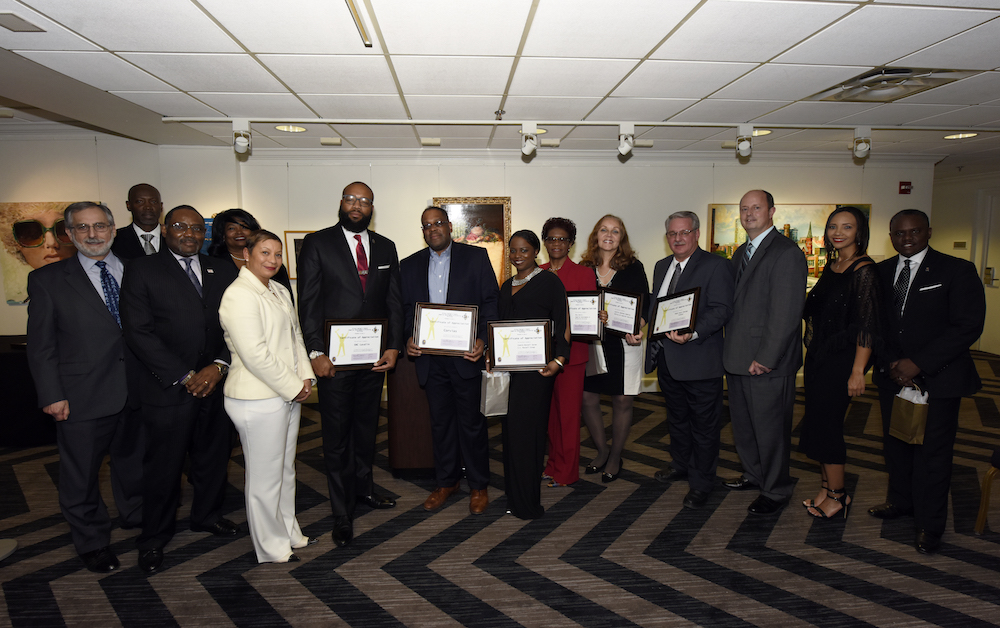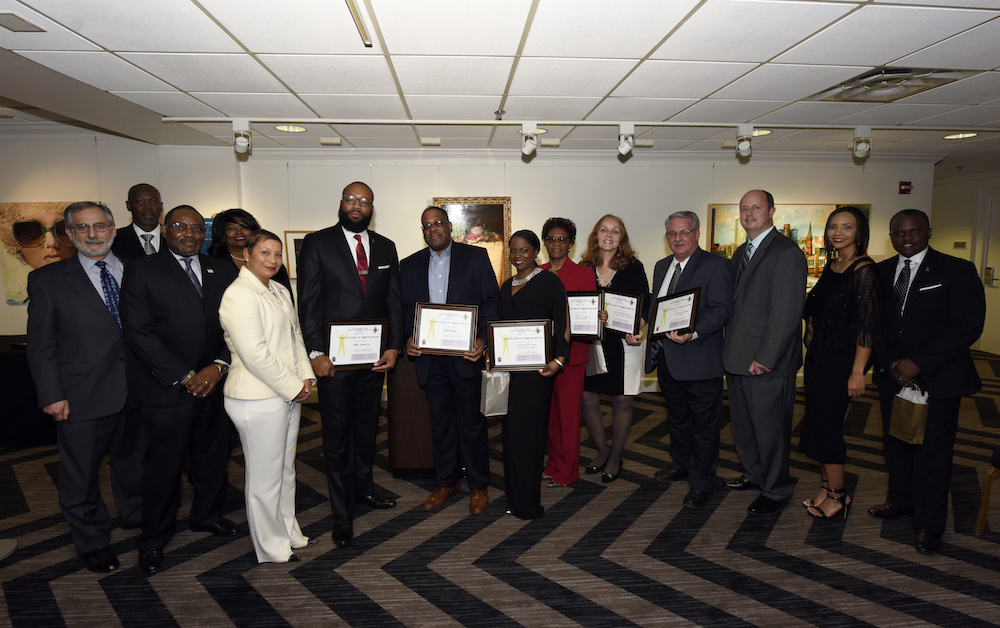 Group shot of awardees and Prince George's County officials.
For more information about SDDD, click here.