The Clean Water Partnership's Contractor Development team will be attending events each month to share information regarding the CWP and to meet firms that are interested in stormwater management contracting opportunities. We hope to see you at the following: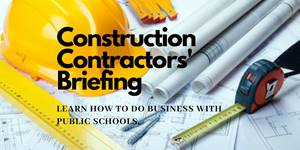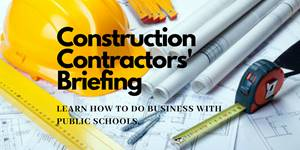 Are you a Prime Contractor, Subcontractor, or Minority Business Enterprise interested in Public School construction opportunities? Please join Anne Arundel, Montgomery, and Prince George's County Public Schools on March 25th:
· Discover best practices in construction contracting
· Sharpen your knowledge of the bidding process
· Obtain information about upcoming projects
· Find out about new State regulations
· Make contacts and build valuable relationships
Space is limited. RSVP today!
Information & registration: https://bit.ly/2TQ5rCn
Be sure to connect with:
Tina L. Montez, Minority & Small Business Enterprise Specialist
Anne Arundel County Public Schools
BMontez@aacps.org  | T: 410.222.5131  | MSBE website